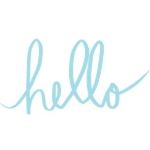 Disclaimer: I am NOT a cook. && this was a success.
Steak:
I just purchased two rib-eye steaks and marinated them for 3 hours in a marinade created from Mt. Massive Steak rub from
Savory Spice Shop
....then I grilled them medium
Egg:
Crack two eggs and cook them until they're over-medium
Potatoes:
I steamed red potatoes in a microwave steamer for 9 minute and mashed them with a fork...then cut up four squares of butter, add garlic and olive oil && a dash of pepper
Asparagus:
1. pre-heat oven to 425 degrees
2. toss asparagus in olive oil, garlic, salt, pepper, parmesan
3. place on baking sheet
4. cook for 25 minutes or until cooked through. (if a fork can easily poke them through they're done!)
5. cut the ends off
SERVE & Enjoy!
This is an absolutely delicious meal & I hope you all enjoy!