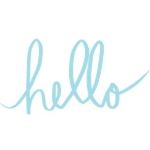 It has been about a year since I have posted on this here blog of mine. Honestly, this year has been full of ups and downs...and I wasn't ready to start doing this again until I felt completely myself again. Thank fully I am feeling 100% me again and I can't wait to start making regular posts for all of you! I already have a recipe and a little peek into my wardrobe! I can't wait to share all my new ideas with all of you!
However, until then I would like to update you all a little bit on my life! I am FINALLY a graduate! I am happy to say that I received my bachelor's degree in communication on May 2nd!
I am so excited to begin this new chapter of my life. I am currently searching for a new job and I can't wait to finally use my skills that I have acquired over these four years. So until then...I have a lot of time on my hands! Which mean...more blog posts! Happy Thursday, folks!
&& welcome back to my blog! :)